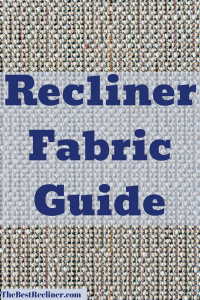 When choosing your ideal recliner, what do you look for? Appearance, size, budget, comfort and of course upholstery. The fabric may be down the list of your priorities, however it is beneficial to know which types of fabrics and styles are available for you when choosing a recliner or any other piece of furniture with upholstery.
In this article, I will be discussing the different types of fabrics available to you when choosing your recliner and also the different patterns.
First of all, lets look at the two different types of fibers to choose from: Natural or Synthetic.
Natural Fibers –
Natural fibers are soft to the touch and great for patterns and weaves. Also, natural fibers are also prone to fading under direct sunlight and are also very susceptible to pilling (form small balls or fluff).
Linen –
Made from the fibers of the flax plant, Linen is a very durable and strong fabric. The fibers do not stretch and are resistant to damage from abrasion.
Cotton –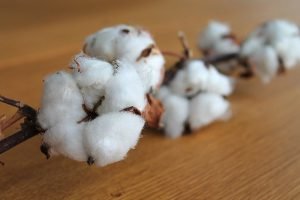 Made from the cotton plant, its softness and breath-ability has made it a popular material for clothing. It is often mixed with other fibers .
Wool –
Natural wool is soft to the touch, however not commonly used in upholstery. Wool is usually blended with synthetic fabrics when used for upholstery. This combination makes it easier to clean.
Silk –
Silk is a luxurious, beautiful and expensive fabric that has a rich history in clothing and upholstery. It is soft and smooth to the touch and is quite durable. Silk fades easily in sunlight and must protected.
Rayon –
Rayon is a manufactured fiber made from regenerated cellulose fiber. The different types and grades of rayon can imitate the feel and texture of natural fibers such as linen, wool, cotton, and silk (its resemblance of silk has often labeled it the 'artificial silk'). Rayon is very durable and a practical substitute for these other fabrics.
Synthetic Fibers –
Due to their durability and strength, synthetic fibers are proving to be very popular in modern upholstery. Synthetic fibers are more resistant to fading and also easier to clean compared to natural fibers.
Acrylic –
As rayon is the 'artificial silk', acrylic is known as the imitation wool. Just like wool, it is soft to touch, however it is also more resistant to soiling and fading and is more durable.
Nylon –
Often blended with other fibers, nylon is a durable and strong fiber. Nylon fabric is good for keeping clean, however it is prone to fading and pilling.
Polyester –
Also, often blended with other fibers. Polyester's strengths are its durability and cleanability.
Olefin –
Olefin is a synthetic fiber with many strengths, including its durability, colourfastness and comfort. It has also a good level of resistance to staining, mildew, abrasion and sunlight fading.
Fabrics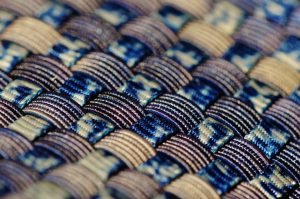 And how are these different types of fibers made into the fabrics on the upholstery. Knit and woven fabrics commonly used on upholstery. Knitted fabric applies one continuous yarn that is looped repeatedly to create what looks like tiny rows of braids. On the other hand, woven fabric uses multiple yarns. They cross each other at right angles to form the grain (like a basket).
Velvet is a type of woven tufted fabric in which the cut threads are evenly distributed, with a short dense pile, giving it a distinctive soft feel. Velvet can be made from either synthetic or natural fibers.
Microfiber and Microsuede can be woven or non woven. Made of of millions of fine [micro-denier] fibers, this fabric is very durable and easy to maintain.
Print fabrics are a colorful option that can add a lot of fun to your decor. Printed fabrics are cheap, however they will also fade sooner due to the fact the dye is only on the surface of the fabric.
Patterns –
The majority of recliner upholstery will be of a solid color. The colors can be a variety of different tones, however brown shades appear to be very popular. That being said, check out some of these sleeper recliners to see some different shades of brown and other colors.
Another pattern that I really like is the paisley pattern. This small recliner is a lovely example of an elegant chair with a beautiful paisley design. It not only looks classy but very regal like also.
You can find a recliner with a floral design, print or even a novelty pattern. These different styles of patterns will add something different to your home.
Recliners with patterns and design can be cheap also. Budget priced recliners are available in all different types of upholstery patterns and styles.
Which is Best? –
Choosing a recliner is a very personal decision. There are so many fantastic looking recliners available that will suit any home and any decor. I hope you found this article helpful and I hope it will help you find the fabric for your ideal recliner.