No other chair can compare to the recliner for comfort and relaxation. It really is no surprise that it has been the people's chair of choice for decades. Did you know that the first recliner chair was owned by Napoleon III?(1.) Napoleon III was the emperor of France from 1852 to 1870. Therefore, if you have a recliner, then you are living like an emperor in your own living room .
Recliners were not manufactured in America until the early 20th century but soon after, they took off. Now recliners are found in most households throughout the country, from a one bedroom apartment to the White House.
There are several types of recliners to choose from and in this article I will summarise the main types. Therefore, if you are buying your first recliner or would like to replace an old one, you can make an informed decision on which one would be the most suitable for you.
The Different Kinds Of Recliner Chairs Available On the Market
Rocker Recliners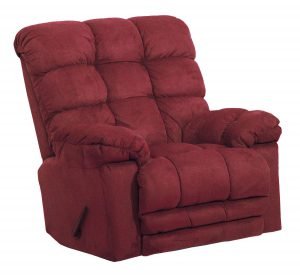 Rocker recliners are similar to a rocking chair, except you can recline as well. When the chair is in the upright position the user can have a relaxing rocking motion. Rocker recliners are great for helping you nod off to sleep and are a firm favourite of nursing mothers. Nursing mothers often use the chair to gently rock the baby to sleep(check out these recliners that are ideal for sleeping). Once asleep they can put the chair in a recline position, so that both baby and mother can get some rest.
Wall Hugger Recliners
Wall huggers or as they are sometimes called 'Wall Savers', are great chairs for small spaces. They are designed to need very little space (between the back of the chair and the wall) to allow a full recline. If a recliner is not a wall hugger it will need over a foot of space behind the chair to recline fully. This can be a disadvantage if you do not have a a lot of space in your living room. Recliners can often be quite large and heavy chairs, therefore, the ability to place the chair against the wall can be a big help. A wall hugger can be placed next to a wall and still recline to almost flat without damaging the wall behind it.
Swivel Recliners
Swivel recliners are self explanatory by the name. A swivel recliner allows the user to turn 360 degrees around without getting up off the chair. This swivel type feature is very common in office chairs but is also available in certain recliners. It is common to see the swivel and rocker feature in the same recliner.
Lift Recliners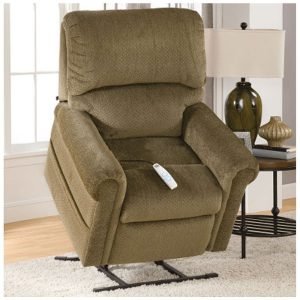 A lift recliner is a specialised chair that not only reclines but also has the option to help the user off the chair. It motions forward guiding the person onto their feet from a sitting position. The lift recliner is ideal for those finding it difficult to stand up from chairs, especially the elderly. Post surgery patients, people with weak knees or bad hips and backs can also benefit from a lift chair. Lift recliners are built with heavy duty materials and use powerful motors. Therefore, they come in various sizes and strengths and can be used by all body types.
Heat and Massage Recliners
There are specially designed massage chairs that have a recline feature, however, these chairs are not recliners. When a recliner chair is in the upright position, it pretty much looks like a regular chair, however, a massage chair always looks like a massage chair.
A heat and massage recliner has heat and vibration features that will heat up and vibrate the back rest area and in some chairs heat and vibrate the back, the seat and the foot rest areas. It is possible to find affordable heat and massage recliners, however, these recliners will not provide the same therapeutic results as a massage chair. However, these chairs will provide heat and vibration to your body, which can be very soothing and relaxing.
High Leg Recliners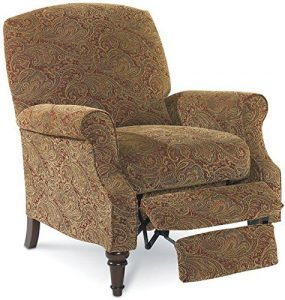 High leg is not a feature, however, it is a specific style of chair. In fact, to look at a high leg recliner, it doesn't even look like a recliner at all. These high leg recliners can have a classic style or a contemporary style, depending on your living room decor. The high leg recliners have wooden legs, just like a regular chair and some of these high leg recliners come with wing style back rests that make it look even more unusual for a recliner.
So you can see that recliners come in all different shapes and sizes and can fit in all styles of rooms. If you have a small room or you are of short stature, there are recliners suitable for you. Also, if you have a lot of space or you are big and tall, there are also recliners available for you. There are heavy duty recliners available for the heavy person with weight capacities of 500 lbs.
What ever type of chair you are looking for, there seems to be a recliner available to suit your needs. The recliner has certainly come a long way since the days of Napoleon III.